My Mission
At Backcountry Farms, my goal is to create an all natural skincare line that is not only free of all the toxins and chemicals found in commercial soaps and products but also sustainable & zero waste. Backcountry soaps are luxurious and gentle on your skin. I choose high quailty ethically sourced ingredients and handcraft everything in small batches with a whole lot of love on our little farm in the wild mountains of British Columbia!
Love Your Skin

Skin is the bodies largest organ. Hence our goal of creating luxurious soap bars that your skin will truly thank you for, as well as your senses!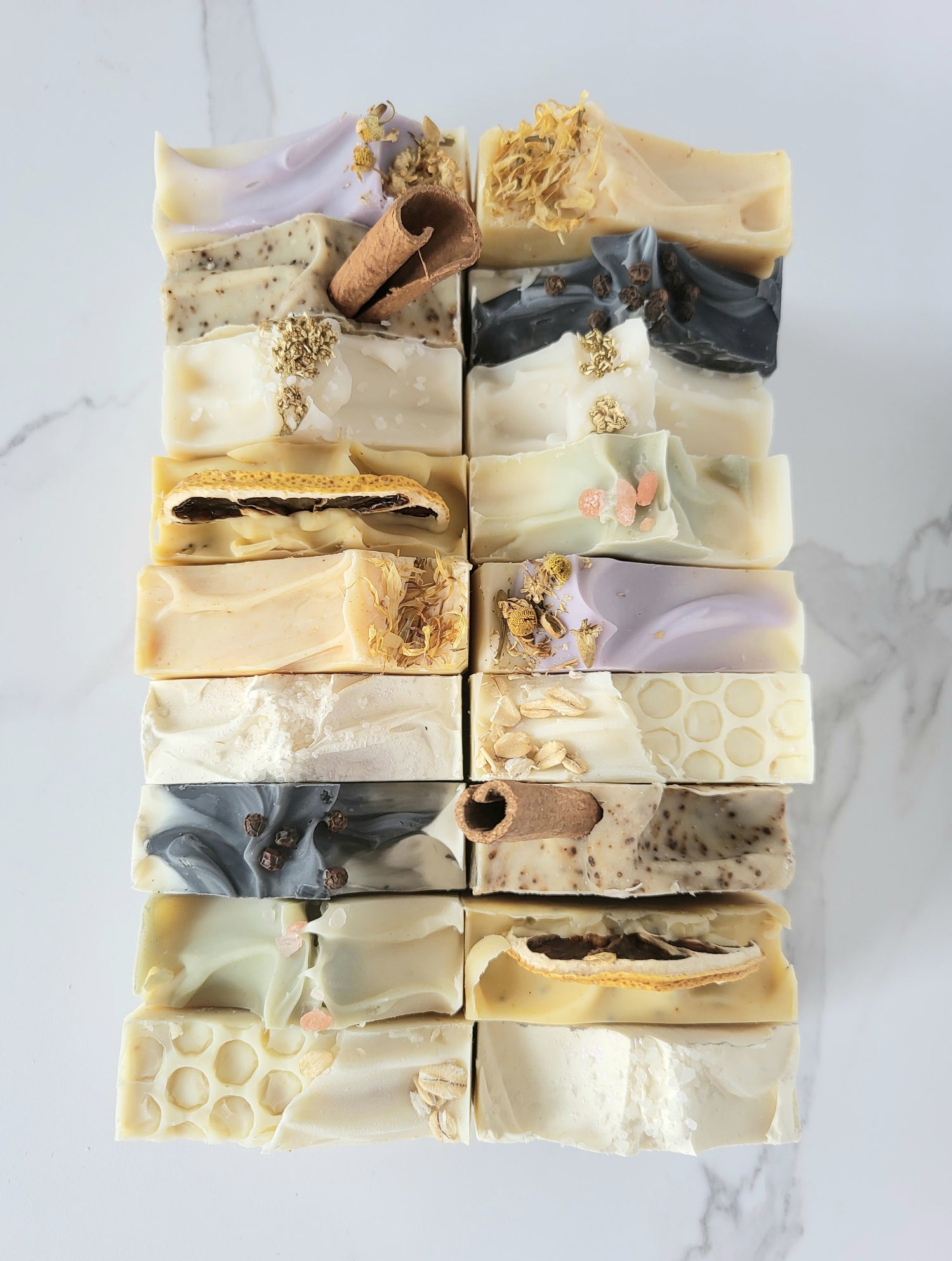 Cold Process Soap
Cold processed soap is known for its silky smoothness. In our case, this is mostly due to the large percentage of olive oil that we use, something that you will be hard pressed to find in commercial soap.
Backcountry Farms bars also provide a nice bubbly lather which is a benefit of using unadulterated oils like coconut and castor. I do not use any harsh chemicals in my soaps, no fragrances; only ethically sourced pure essential oils for a truly clean finished product.
Each batch of soap takes roughly 4-6 weeks to cure. The curing process is a crucial step. This allows the remainder of the water left in the bars to fully evaporate resulting in a harder and longer lasting bar of soap. It also allows the other ingredients to blend well leaving it nice and mild on your skin.
Now Offering Wholesale
Backcountry Farms is now offering wholesale for our products. Check out our 'Wholesale' link in the main menu.